UPDATE! * EXPRESSIONS OF INTEREST NOW OPEN FOR OUR MANA ATHLETE 'WINTER SOLDIERS' AND PRE SEASON PROGRAMS 2022
THE ROAD TO RECOVERY, MAINTENANCE AND RETURN TO PLAY IS ON!
With gyms, fitness centres and studios now opening its doors there will be an influx of athletes requiring strength and conditioning support.
Conditions and environments have changed considerably and what you were doing last year is very different to what you are doing now. Our normal routines and training gains have been turned upside down with this pandemic and snap lockdowns.
Remain hungry and stay on your path with a program and support system tailored for you. A support system that encourages a cycle of physical growth and mental learning, a program that also builds leadership qualities within you.
Fundamentals of an athlete are nurtured in environments with experience and knowledge in exercise science and strength and conditioning. These include;

Self Reliance, Attitude, Competitiveness, Resilience and Coachability.

Work with a team of trainers that have personally won 8 premierships, played professionally and internationally, have assisted with S&C in 4 senior rugby premierships in Victoria but importantly are certified.
Our Mission since 2008:
To unlock the physical and mental potential of each participant in their chosen sport. Players will have more consistent speed, agility, strength, flexibility, coordination, balance, endurance and power. These bio motor functions and their neurological demands will be matched to their sport of to create overall functional fitness. Above all installing ethics and integrity that is required for the high demands of sport, creating better minds and good judgement.
Our Vision since 2008:
Through initial testing each person will be given quantified results and reports. These results in relation to some recognized standards will form the basis of their personal work-ons (PWOs). Structured periodised SMALL group STRENGTH/POWER/SAQ training sessions up to THREE times a week will ensure each player is physically prepared progressively for their season. Key performance qualities are as follows:
Control and stability (skill, motor control and posture)
General strength/Endurance (structural Integrity)
Range of motion (optimal length tension)
Optimal strength (weight moved in respect of time)
Optimal power (weight moved relative to time)
Starting strength (force at the beginning of movement)
Force absorption (plyometric, agility drills, contact)
Reactive training (releasing stored energy)
Speed of movement/quickness

OSCAR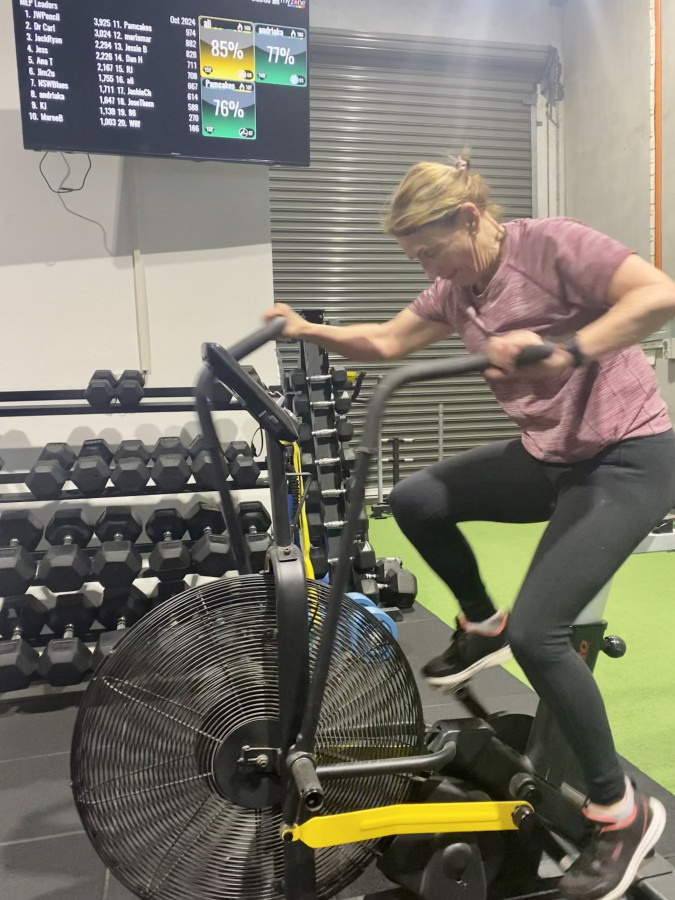 I have been at gyms and had personal trainers before and Jose and Ana are absolute experts at getting people where they want to be. They help you achieve your goals with the whole package- personal training, goal setting, meal planning and emotional support


MORGAN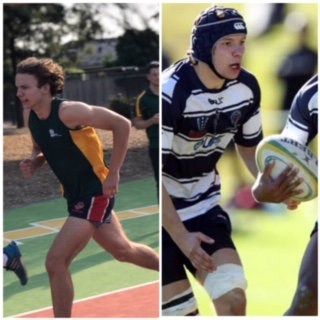 Because of this program I felt stronger, fitter and better prepared heading into the season than ever before, and allowed me to achieve my goal of playing rugby for Victoria. I would strongly recommend this program to all athletes who love their sports"

EMILY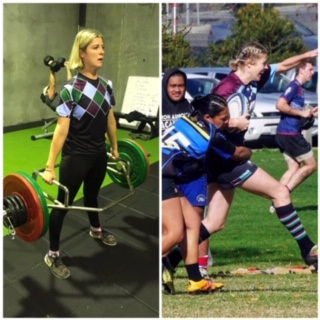 My increased confidence has been reflected on the rugby field making me an all-round better player.I highly recommend Mana Fitness to all athletes who want to improve in their chosen sports, it has been one of the best decisions I have made"
CASSIDY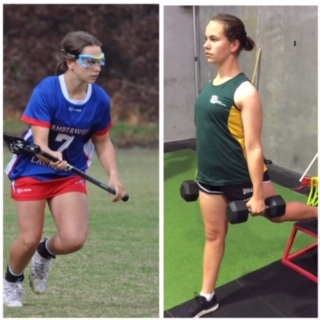 Jose and the coaching staff have been incredibly supportive of my journey, helping me smash my goals. The team is incredibly committed, skilled and passionate about what they do and I've thoroughly enjoyed working with them throughout the program.
ALL AGE GROUPS:
SMALL GROUP TRAINING OF UP TO 15-18 PER CLASS. WHAT YOU RECEIVE:
2 X WEEK ON SITE STRENGTH SESSIONS. PROGRAMS WILL BE TAILORED FOR YOUR SPORT. FULL ASSESSMENT TO IDENTIFY STRENGTHS AND AILMENTS WILL BE DONE PRIOR.
3-4 QUALIFIED TRAINERS ON SITE
OPTIONAL, UP TO 11 HIIT CLASS TO CHOOSE FROM
CONSTANT MEASURING AND ASSESSING
ACCESS TO PRIVATE FB FORUM
SUPPORT WITH NUTRITION* Food diary marking and advice only. Online Nutrition Program also available at extra cost of $40 per week.
PRE HAB AND RE HAB SUPPORT
Teambuildr app access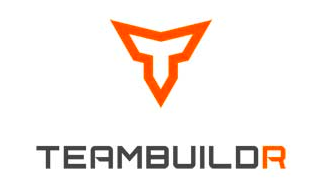 LIFTING TIMES AND DAYS TBC:
Mon: 6.40pm, 7.40pm
Tues: 9.00am, 6pm, 6.40pm, 7.40pm
Wed: 6.40pm, 7.40pm
Thur: 9.00am,6pm, 6.40pm, 7.40pm
Fri: 9.00am
$80 per week / sibling discount of 10% and 10% off if training block paid in full.
LIMITED NUMBERS: 18 ATHLETES ONLY! (ALL LEVELS AND AGES)
*FOR ONLINE TRAINING PLEASE CONTACT US DIRECT, SPOTS ARE LIMITED. YOU MUST HAVE YOUR OWN EQUIPMENT.

FILL OUT COUPON BELOW FOR YOU FREE 45 MIN ASSESSMENT AND CONSULTATION OR CONTACT FOR MORE DETAILS AT : Jose@manafitness.com.au /0420905050
EXAMPLES OF VIDEOS: MOBILITY DRILLS
OUTDOOR CONDITIOING DRILLS
INDOOR FUNCTIONAL CONDITIOING SESSIONS:
YOUR COACH AND SUPPORT STAFF: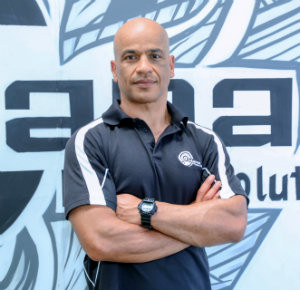 Rugby being his main passion, Jose became a dual Fijian international in both rugby union 15 a side and touch rugby. Having played professionally in the UK, Jose understands the mental and physical demands on the modern athlete.
In 2006, he was regional Strength & Conditioning coach for the world cup winning New Zealand Black Ferns (Women's Rugby), while also head of S&C at the Auckland Rugby Referees Association. More recently head S&C for Harlequins RFC Melbourne during their premiership winner 2013/2014/2017. ASCA level 2 accredited - PCAS-PRO.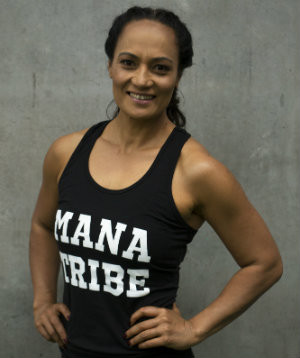 Ana Thomas is an ex Netball and Rugby Union player, she is also a qualified level 1to 5 Metabolic Precision transformation specialist. High endurance and periodised overload training is also her specialty and lives and breathes lifestyle balance.
Her qualifications also include cert 3 & 4 in Personal Training since 2010, Boxing level 1, Kettle Bell level 1 and Olympic lifting.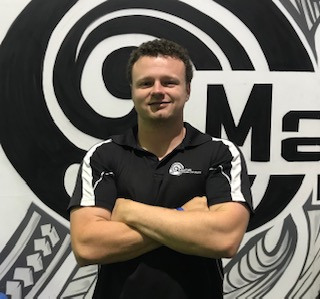 JACK RYAN
I am in my final year of studying bachelors of sports and exercise science/sports management double degree at Deakin University.
I have a background in rugby which I have played across Europe, even representing Switzerland at youth level, before moving here and continuing rugby.
I came through the mana ranks in the athlete program for several years before transitioning into the coaching team. Fitness, health and well being are some of my passions, and I throughly enjoy working with the diverse range of clients we have here at Mana Fitness Solutions.
WHAT PEOPLE ARE ALSO SAYING ABOUT US:
Rhuan Van Zyl - ARU L3 coach, Harlequins coaching technical director, VSRU UK tour coach 2016
Jose is well respected by coaches, players and the wider rugby community as someone that has the wellbeing of players at heart. I have no hesitation in recommending Jose for S&C; if you want results, look no further"
Jack Santa Maria - Wild Cats Basket Ball player
Mana provides an incredible sense of community both in and outside the gym which is something that is uncommon in conventional gyms.
Leo Owade - Senior Mlebourne club rugby 2015 premiership winner for Harlequins RFC and Victorian 7's representative 2015-16, Kenyan International player
Walking into your gym in March was a great decision I made, both you and and Ana have helped me a lot and I can't wait for next year to take it to greater heights. Thanks again.
David Christoffelsz - Morrabbin Rams (Rugby union) junior player
"Having Jose train me has been great!, they have improved my body shape, strengthened my muscle groups and given me the edge I require to take my "physical' game to a new level. I would highly recommend this program"
Mitch James - Victorian Rugby Referee
"The program was really good for me because it keeps me in shape. If i hadn't done it I wouldn't have done much over the summer having to work harder when I returned. But I'm stronger and faster because of the program and it shows at training now with people who didn't do it"
Emily Lyons - Monash Womens Rugby
"Thanks again, I think this worked really well. Please let me know if this is to be offered again, as I am sure there will be a group of us keen to do this again!"
Jack de Guingand - Qld NRC player 2014, past Australian School Boy Rep
"Last year many Harlequins, myself included, made the smart decision to train with Jose from Fast, Fit and Functional. Our results this year speak for themselves: 1st and 2nd Grade Major Premierships along with an unbeaten Colts team premiership."