"A WISE MAN WILL BE MASTER OF HIS MIND...A FOOL WILL BE ITS SLAVE"

ENROL NOW IN A 10 WEEK MANA MENTORING PROGRAM -"CHANGING LANES" TO ENHANCE YOUR MIND SET AND FOCUS TOWARDS A SUCCESSFUL BUSINESS, PERSONAL AND CYBER LIFE.
Through an initial free GAP analysis of your business plan, systems, processes and mind set we will identify your strengths and help promote them. Create a new self belief to ensure your success in the fitness and well being industry - learn how to think and behave like a leader. Identify leaks in your positive energy bucket using the unique Changing Lanes system of working on personal development, emotional intelligence, health and well being. With over 15 years of experience in sports clubs, home studios, commercial gyms and boutique studios you will have the support to take you further. We have successfully empowered over 300 fitness professionals and managers to grow beyond their limits and beliefs.


Work through the 6 S's to success:
1/ Secret Sauce: What is the true essence of a great PT and business culture? How do you cultivate this?
2/ Systemize: What are the best systems to ensure you are effective all year round, how do you keep it dynamic.
3/ Synergize: Networking is power, growth and wealth - trade minds with people who are successful.
4/ Simplicity: K.I.S.S what does this look like and how can it help you?
5/ Superiority: Be bold and true to your ethos - push for greatness!
6/ Sustainability: Do not be a business that booms only in a boom, create a system that has longevity in all climates.
Register now by email jose@manafitness.com.au for your complimentary 90 min GAP analysis worth $150
Price for coaching : $180 per session over 10 weeks, to be paid by direct debit (Introductory prices)
*Payment plans and upfront only.
"Everyone deserves second chances"
It's not every day someone sees the good in someone who has had a lifetime of being bad. The chance Jose gave me and saw past what everyone else could only see on the outside has been one of the biggest turning points in my life and career. Coming from a background in crime, drugs and drug addiction I did not have the skills or confidence to get clients. It was awesome having a great mentor and friend starting my fitness career, I would not have lasted long if it were not for the skills and knowledge that was passed on to me. To be successful as a business owner and PT you need to be able to talk to potential clients with confidence about your products and services you offer. Jose worked very closely with me to build strong communication skill that has helped me throughout my career and kept me in the industry I love. I thought I knew how to train and exercise but, the training methods that were taught to me during the first few months of my career by Jose definitely gave me an edge and secret weapon in my business. I would definitely recommend anyone who wants to work with and industry professional who truly cares and wants you to succeed. Thank you for the second chance in life my friend, I would not be where I am today if it were not for your good heart <3
Kane Patterson

MP Transformation Specialist

MP Level 1 Metabolic Nutritionist
MP Level 2 Body Transformation Specialist
MP Level 3 Sports and Athletic Conditioning Coach
MP Level 4 Boss Club Boss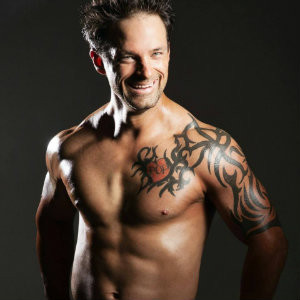 I've been very fortunate to have a mentor like Jose in the developmental stages of my career. The continual success for his clients is a testament to his unique yet comprehensive method of coaching.

Jose provides ongoing support and education which has certainly shaped the coach I am today. Possessing a wealth of knowledge, Jose is happy to divulge his experiences and techniques to his staff that I believe is essential for any ambitious professional in the fitness industry.


I would encourage anyone who is seeking advice/mentorship to reach out to Jose. - Jehan